The right supercharger for your vehicle will be based on several factors. It's important that you consider more than just the price when you start shopping for yours. Here are a few things you should look at when you decide to purchase and install one.
Gather Your Information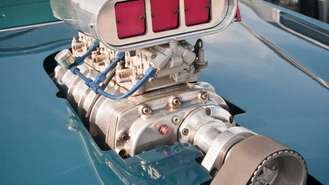 You need to know the make and model of your car, and the year, size and type of the engine. Superchargers are available for many different types of engines, and you will need this information to find the right types of superchargers or blower kits for your car.
Think about Horsepower
If you are looking at installing a supercharger in a vehicle you are going to drive daily, you want to keep the car street legal. Some superchargers are designed for racing, and will not pass standard street legal considerations. If you want to amp up the performance for racing, then you need to get a racing package. You can find superchargers for street, drag racing, show, and even some marine applications.
Look at Warranties
While most people use price as a deciding factor, the warranty should play an important role as well. A cheap supercharger kit won't be worth the savings if it doesn't include some type of warranty. Reputable manufacturers, such as Whipple, Magnuson and ProCharger, offer standard warranties and some have the the option to purchase extended warranties. Since superchargers can cost thousands of dollars it's important to make sure your investment is protected.
Consider the Type of System
You have three basic options for choosing a supercharger for your car. Centrifugal chargers are best for cars that are going to be used for racing. These aren't as popular because of the expense and skill required for installation. A blower kit is easier to install, and will give more efficiency while offering moderate gains in horsepower. These kits are popular for those who want to drive their cars and keep them street legal. Think about what kind of investment you want to make, what you want to get out of the supercharger, and how much work you want to put into the installation before you choose the best system for your car.
Root supercharger.

 

This is the oldest type of supercharger system available. The root systems use large quantities of air in the intake manifold. It offers quick bursts of excess energy, and is popular in racing vehicles. These systems are more inexpensive compared to the other types of superchargers available. This type of supercharger is generally mounted on top of the engine, and is quite large.
Twin screw supercharger.

 

This works by pulling air through lobes. The air becomes trapped in the rotor housing. From there it is compressed through a cone shaped taper. These tend to be more expensive than other types of superchargers. They also tend to be noisy. These systems may not be street legal in all states.
Centrifugal supercharger.

 

This uses a powered impeller to draw air in to a compressor at high speeds. The impeller can reach speeds of 60,000 RPM easily. As the air is drawn in, it is converted in to a high pressure air that is pushed through the system. These systems are the most efficient systems available to supercharge a car or truck with.
Consider Installation Options
The way the supercharger is installed depends on the type of blower kit your purchase. Some are easier to install than others. A root supercharger requires more room, and a special cut out hood. A centrifugal supercharger is going to be the most complicated to install, and is best left to professionals. Although kits do exist for those who have some experience working with cars. The Dale Adams team are experts at Supercharger installations, though you can always do it yourself we recommend you come talk to our team about your installation options. We can also measure and tweak the performance by using our Dyno to test torque and all your performance stats.
Look at Cost
The last factor when choosing the best design for your car should be cost. Once you have everything else in order, you can start to shop for the best price. Expect to pay anywhere from $2500 to $10000+ for an aftermarket supercharger kit. This will depend on the type of engine you have. You can use comparative websites to look at several prices. Some of these sites will include information from local auto parts stores as well. The shopping process should be given time. Don't just jump at the first cheap price you find. Instead, take some time to investigate the company offering it. Make sure they are legitimate and are offering exactly what you need before giving away several thousand dollars. Though we are official Whipple, ProCharger and Magnuson supercharger experts, we have installed many brands. If you need advice and want to compare pricing, give us a call.
Tips for Maintaining Your Supercharged Car
Maintaining a supercharged car won't be much different than maintenance on any other vehicle. There are a few key differences, and some things that need to be watched for.
Check oil levels.

 

While it's important to keep proper oil levels on any vehicle, supercharged cars need to have special attention paid to this. The supercharge process creates more stress on the engine, and without proper lubrication you can face very costly repairs later. Create a maintenance schedule that includes regular oil changes, and stick with it. It's not a good idea to use a synthetic oil in cars with a supercharger. The synthetic oil may last longer, but many car enthusiasts suggest using a conventional oil.
Use clean filters.

 

A supercharged car relies on clean filters to perform at their maximum. A clogged or otherwise dirty filter will create more strain on the system, and can actually lead to more damage. An air filter in a supercharged vehicle will need to be replaced more often than in other types of vehicles. It's a good idea to change the air filter with every oil change.
Watch the clutch.

 

Because of the added performance with a supercharged car, they tend to be driven much harder. This type of driving can lead to problems with the clutch because of the abuse that it takes. Have the clutch inspected regularly to avoid problems later.
Check tire alignment.

 

For the same reason the clutch tends to go out quickly in a supercharged car, the tire alignment can get out of balance. It's a good idea to have the tires balanced regularly, and expect to spend extra money replacing tires more frequently with a supercharged vehicle.
Use the best gasoline.

 

If you've already spent the money on upgrading your car to a supercharged system, it's worth the extra money to use the right fuel. Using fuel grades that are low will lead to poor performance, and can create excess gunk in the engine. Most manufacturers suggest at least a premium fuel, if not a premium plus level gas. You may save a few bucks at the pump to purchase cheap fuel, but your performance will suffer, and you may find yourself sinking more money in to engine repairs later down the road.

Upgrade the cooling system.

 

A supercharged car relies heavily on the coolant system. Superchargers create excess temperatures in the engine compartment of the car. An engine that is allowed to get too hot will end up costing potentially thousands of dollars in repairs later. This is so important with a supercharged car that many manufacturers suggest upgrading the temperature gauges. It's a good idea to regularly check the coolant levels, and stop running the car immediately if the temperature gauge creeps up even a little bit.
We hope you found these tips helpful in your search for more power. It's a tough decision to make and each vehicle is different. Give us a call to talk about all of your performance needs and dreams. Dale and his staff are experts and will help you make the right decision. Happy driving!
Dale Adams