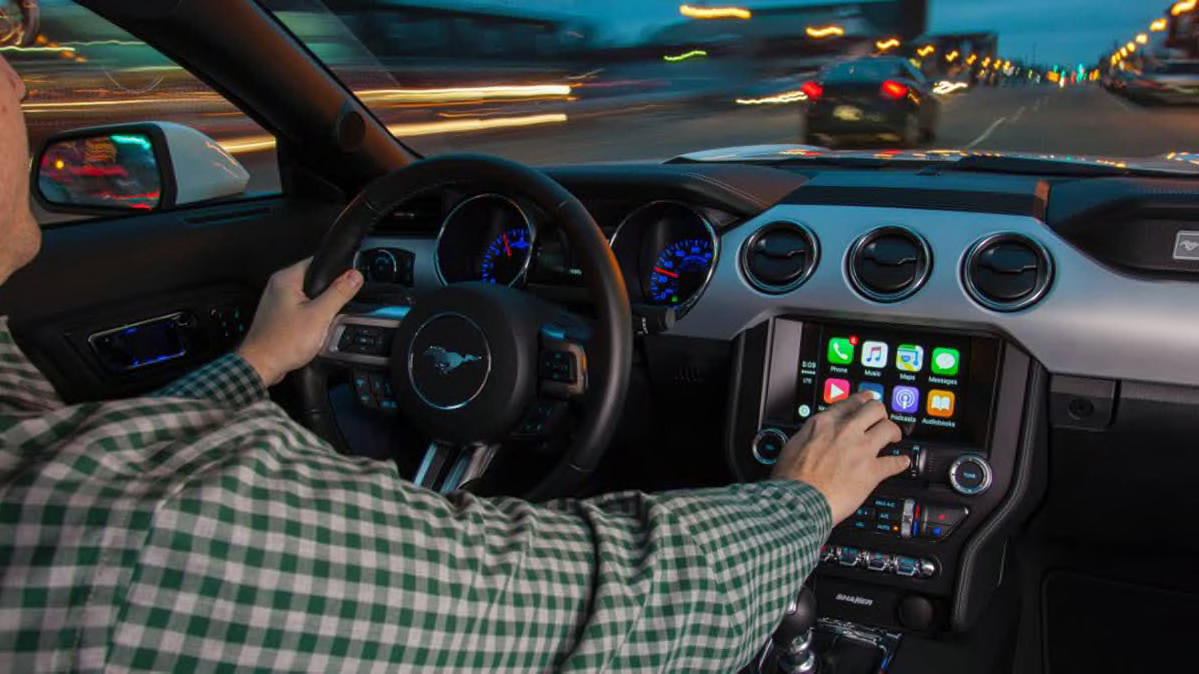 Today's car buyers are presented with a dizzying array of jargon and acronyms describing options, packaged features, and dealer-installed accessories to choose from. There is great temptation to grab them all, but the costs quickly add up.
Consumer Reports receives questions all the time from car shoppers asking what they should be looking for in today's models. Frequently, they have some vague notions about what is available, but they're not clear on what's worth the added expense.
To help these new-car shoppers who haven't checked out the market in some time, CR's experts have assembled a list of key features they should consider getting, including safety and convenience items. Just as important: We have flagged the items that can be skipped.
Safety-related items are ranked in order of importance by Consumer Report's car-safety experts. The other features are listed alphabetically.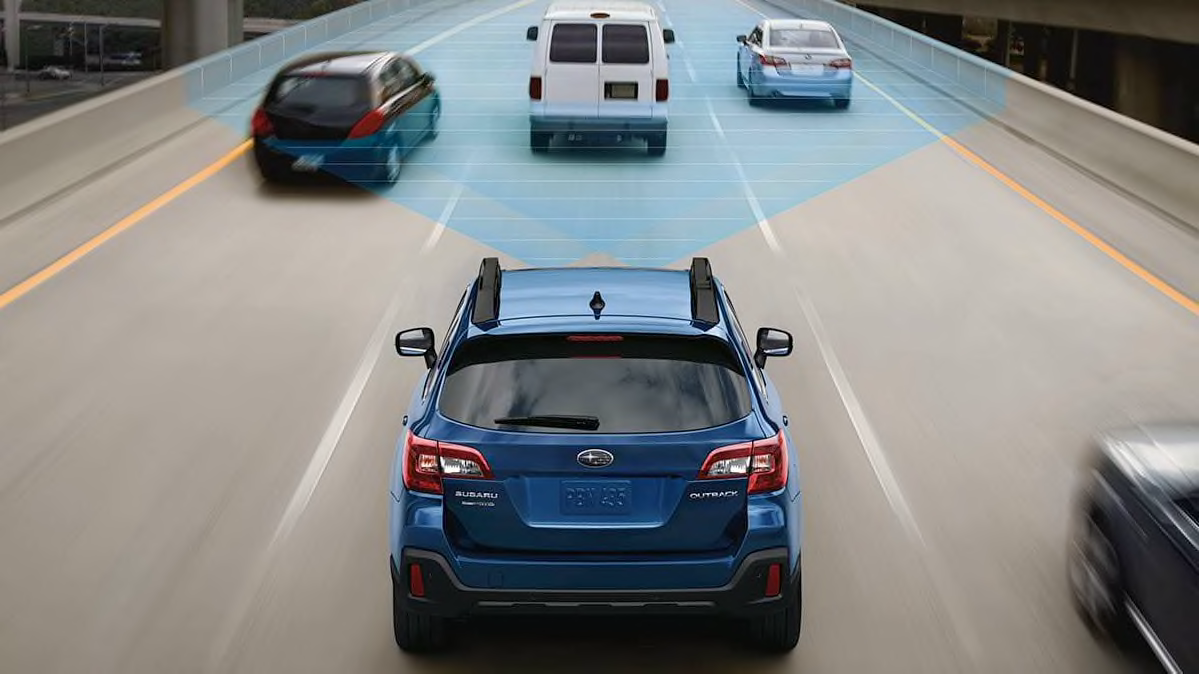 Must-Have Safety Features
Automatic emergency braking: The system applies the brakes on its own to prevent a collision when it senses a vehicle in its way, or to reduce the force of an impact that can't be avoided. Systems that include pedestrian detection are some of the most beneficial.

Forward collision warning: This gives drivers a visual and/or audible warning that a collision may be imminent.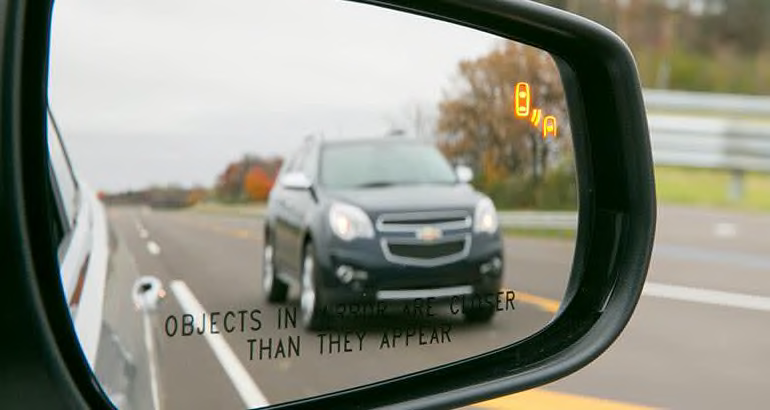 Blind spot warning/alert: Gives drivers a visual and/or audible notification that a vehicle is alongside the car in a blind spot.
"These three safety systems have been proven to reduce injuries and crashes," says Jennifer Stockburger, director of operations at CR's Auto Test Center in Connecticut. In fact, CR believes so strongly in these systems that it gives extra credit to models that come with them as standard equipment on all versions.
Nice-to-Have Safety Features
Automatic high beams: This system automatically turns the high beams on when there is no oncoming traffic or vehicles ahead and switches back to low beams as soon as traffic appears, to prevent blinding other drivers. This promotes greater use of high beams, which makes driving safer.
Rear cross traffic warning: When the car is in Reverse, this system notifies the driver when sensors detect that a vehicle or an object is approaching out of rear-camera range and could be moving into the car's path.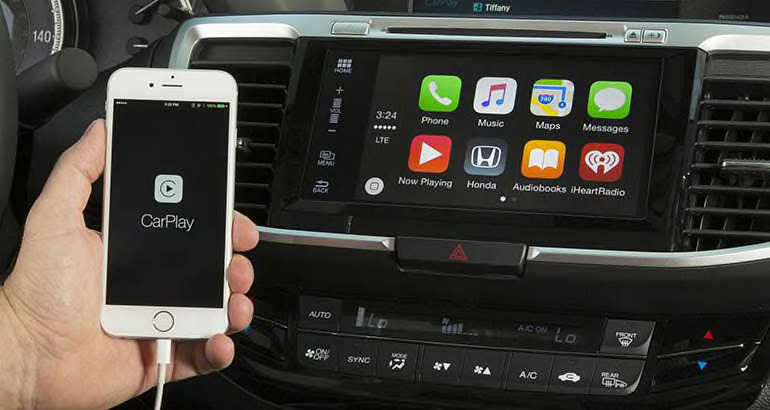 Must-Have Convenience Features
Android Auto and Apple CarPlay: These bring familiar smartphone interfaces and some important but limited features and usability to the car's infotainment system. They encourage drivers to put their phones down and instead interact with the car's built-in screen, letting them pay more attention to driving.
Knobs for audio and climate systems: We find that physical knobs for climate controls (such as temperature or fan) and audio systems (for volume, tuning, and power) are far better than touch-sensitive controls, which are tedious and distracting to use when driving.
"Any time you force drivers to avert their eyes from the road, it's an invitation for trouble," says Shawn Sinclair, automotive engineer at CR. "The best systems let drivers make adjustments without having to verify those choices visually."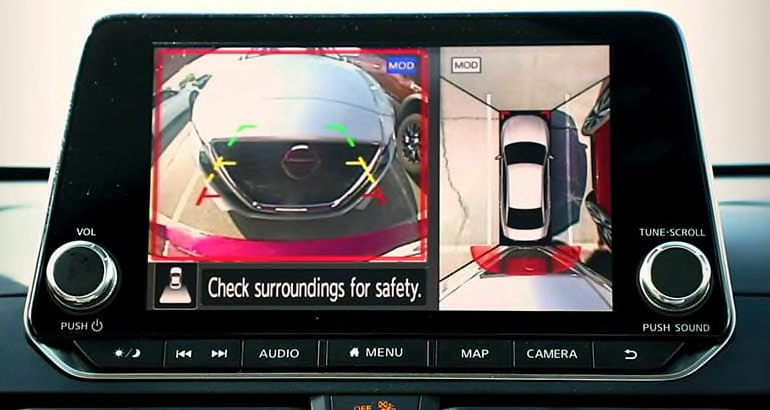 Nice-to-Have Convenience Features
360-degree surround-view camera systems: These use cameras located around the car (in the grille, often below the side mirrors, and the rearview camera). The systems give drivers a bird's-eye view of the vehicle as if from above; help them check for children and objects around the car, particularly when backing up; and make parking easier.
Auto-dimming mirrors: These help prevent driver distraction from bright lights in the rearview mirror. The mirror senses light, particularly from the headlights of a vehicle following behind, that is cast on the mirror. At that point, the glass will automatically darken to prevent glare from bothering the driver. This is particularly useful when the car behind has its bright lights on.
Fast USB charging: The typical USB outlet in a car charges at 0.5 amps, which charges a phone slowly. If an app is being used, the phone may lose charge even when plugged in. Many new cars now have at least a 1.5-, 2.0-, or 2.4-amp rating (noted by 1.5A, 1.5A, 2A, 2.1A, or 2.4A on the outlet), and the newer USB Type-C plugs support up to 3 amps of charging, making phone charging faster, no matter how the phone is being used.
Keyless entry: This feature works by the car sensing that the fob is nearby, without the driver having to press any buttons on the fob. It's a very handy way to lock or unlock a vehicle without fishing for the keys or putting bags, boxes, or a child down on the ground. Some systems unlock the door automatically if it senses the key is nearby, but others require drivers to touch a button on a front-door handle. A number of vehicles have the ability to unlock and raise the tailgate or trunk as well, just by sensing the fob's presence.
Multizone climate systems: This lets drivers and passengers set their own temperature for their climate zone. In some models, even rear-seat passengers can get their own climate controls. We've found that this can really help to take some stress out of family travel.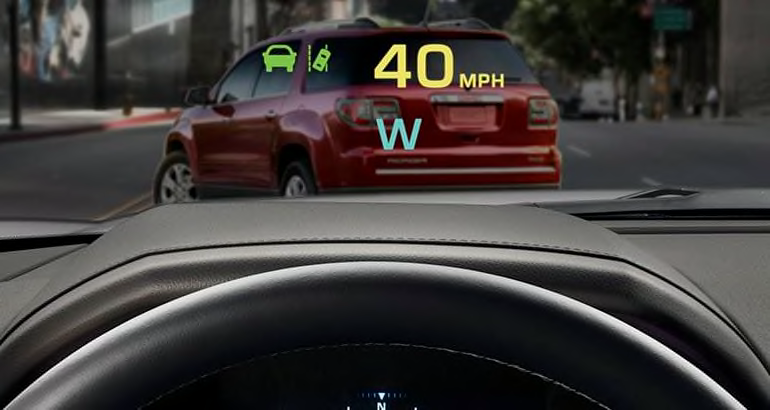 Head-up display: This projects information such as the car's current speed, navigation information (shown above), or audio selections on the windshield directly in front of the driver's eyes. The more sophisticated ones let drivers change their display using steering-wheel buttons, which helps keep their focus on the road.
Heated seats and steering wheel: These come into direct contact with a driver or passenger, so in cold weather they warm occupants faster than the climate system can heat the car's interior.
Power driver's seat with height-adjustable lumbar: Power seats help drivers find a much more comfortable driving position than is possible with most manual seats, especially in families where more than one person drives the car. In addition, movable cushions on the driver's seatback can be adjusted to help provide support to the driver's lower back, known as the lumbar region. Those that adjust up and down as well as in and out provide even better back support. This makes long-distance driving easier, and it reduces fatigue.
"Manually adjustable seats and those that lack lumbar support can accelerate driver fatigue, even during short trips," says Gabe Shenhar, associate director of CR's Auto Test Program. "With power adjustments, and particularly four-way lumbar support, drivers can fine-tune an optimal seating position and make adjustments on the fly."
WiFi hotspot: These are often bundled with telematic systems or upgraded infotainment packages. They provide WiFi in the vehicle, allowing passengers to use mobile devices without eating up their cellular data plans. Often, a hotspot service is free for an introductory period, then owners must pay a monthly fee. Some services offer unlimited data for a flat fee that is less expensive than an unlimited data plan from a wireless phone carrier.
Wireless charging pad: These pads use induction to directly charge a phone battery without connecting it to a USB outlet. Most of the newest smartphones can be charged this way; others will need a special case to do so. One benefit to this kind of wireless charging setup is that it keeps the phone tucked away, so the driver is less tempted to use it while driving.
Features to Skip
Bigger wheels and low-profile tires: These often make the ride less comfortable, primarily because the low-profile tires are stiffer than the more common sized tires that have taller sidewalls. In addition, the larger wheels and thinner tires are more susceptible to damage from potholes and curbs.
"Don't be fooled by how they look," says Gene Petersen, who runs CR's tire-testing program. "The low-profile tires and larger wheels mean there's less rubber to absorb road bumps—and you'll definitely feel the difference, not in a good way."

Built-in navigation systems: Most of these are expensive and may require map updates. Instead, use Android Auto and Apple CarPlay by plugging your smartphone into your car through a USB port. Doing so allows drivers to directly tap into their phone's map apps and display them on the car's screen.
Android Auto users can choose from Google Maps or Waze, the mapping app that alerts drivers to potholes, stopped cars, and police. CarPlay users can choose one of those or use the Apple Maps app.
Lane keeping assist: Automatically steers or brakes when the car crosses lane markings if the driver hasn't activated a turn signal.
"Although drivers may be eager to buy the latest driver-assist technology, there are no data to show that automated steering has any safety benefits," says CR's Kelly Funkhouser, who examines how drivers and passengers use car controls. "There are still kinks that need to be worked out, such as the system trying to keep the car in a lane even though the driver is intentionally crossing the lane line in order to give a bicyclist more room on the road."
Rear entertainment units: It's better to travel with relatively inexpensive tablets, which can carry movies, books, and games, and can be recharged using the rear USB outlets. In addition, each child can have his or her own, avoiding arguments about what to watch.